Twenty-five years ago, Kathy Fitzpatrick began hosting invitation-only sales in the carriage house of her family home, Marymont Plantation, near Nashville, Tennessee. Word spread quickly of the rare and exceptional objects Kathy was collecting on her extensive travels abroad. Shortly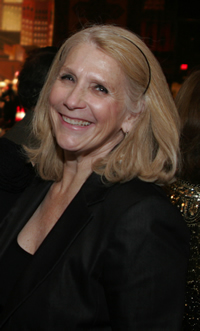 thereafter, the Marymont Plantation Shop opened in Nashville and became a destination for admirers of Kathy's unique antiques and eclectic style.
Collectors and designers from across the country, including the venerable Albert Hadley and Bunny Williams, frequent the shop knowing they will find phenomenal inventory, from a rare 17th century Italian credenza to artwork by Picasso and Andy Warhol. Arranged in chic, custom vignettes, Kathy's other objets d'art, from the 17th through the 20th century, have included impressive 18th century dining room chairs and garden décor from the storied Château de Groussay outside Paris, pieces from the estate of Doris Duke, and canvas panels from the Waldorf Astoria.
A decorator in her own right, Kathy's inherent ability to transform the most mundane space into a world of beauty has put her in demand. While she leans toward French-inspired furnishings, she's successfully incorporated Italian, English, and Spanish pieces from San Miguel de Allende, Mexico into her design repertoire and isn't afraid to mix old with new. Don't be surprised if Kathy has created a design plan for your whole house, even your garden, by the time you leave Marymont, as she has been known to decorate an entire house in Tuxedo Park, New York site unseen.
Most recently, Marymont was listed in Bunny Williams' book, Affair with a House, as one of 17 antique resources in the world and in Elle Décor as one of the best shops in Nashville. A 19th century English leather porter's chair from Marymont will also be featured in an upcoming music video by singer Jack White's band, The Dead Weather, solidifying that her taste appeals to creatives everywhere and those who appreciate surroundings which demand attention.